Apples and fall just go hand in hand.
Some friends in our ward were kind enough to let us pick a few apples.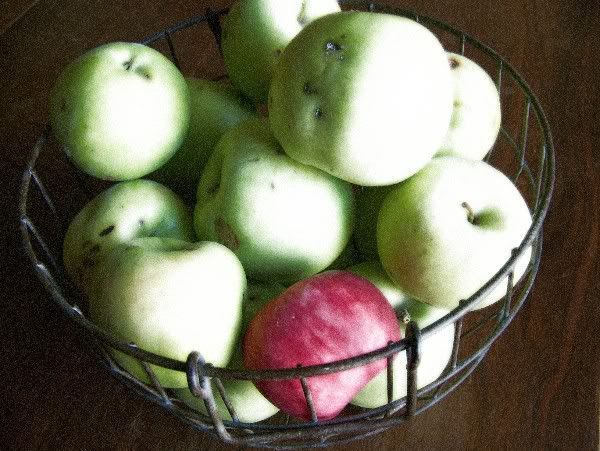 I love this old jar I found at a garage sale.
Here's my little shelf all decked out. Check out the stitchery
Amber
did- most of the rest of the stuff was found on the cheap. I am on the search for some vintage flashcards- but for now my homemade one will have to do.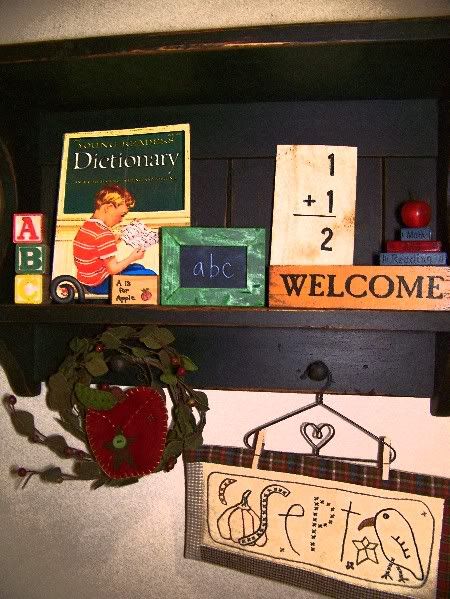 I've been drying apples too.
I am hoping to get my hands on a few more apples and then I plan to make applesauce, apple butter and some apple crisp.