We had a great weekend, despite it's rainy start.
Friday night Troy and I were able to go out on a date since soccer was cancelled. We ate at Famous Dave's and then went to see Mamma Mia. I just heard that they released a sing along theater version of the movie. I would totally have loved that- I had a hard time keeping my toes from tapping during all the songs I knew.
Saturday was another game day. We started out at Valentino's buffet for lunch- yummy! The kids were all excited because there was a clown doing face painting and balloon animals.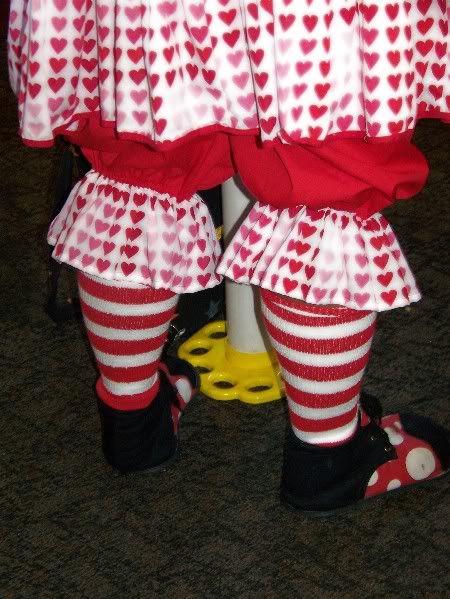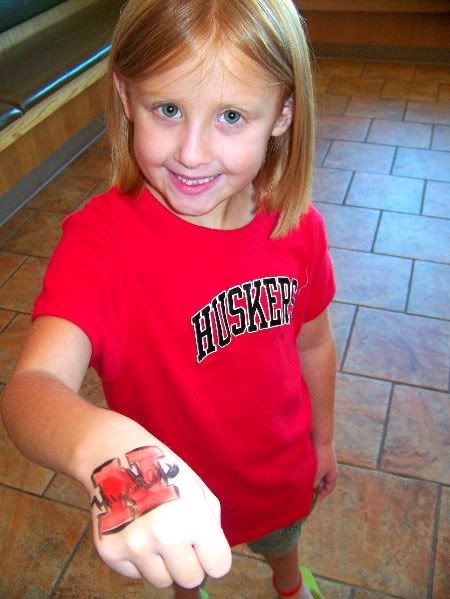 It is always so nice to be together.
Lorilee and I went on a little adventure trying to find supplies to make this project that we found
here
. You'll have to scroll down a ways to see her cute version that we totally copied!
Back at my Mom's house, Tracy, Lor and I managed to get our crafting completed despite the 5 little helpers we had. I'll post a better picture once I put up my fall decorations.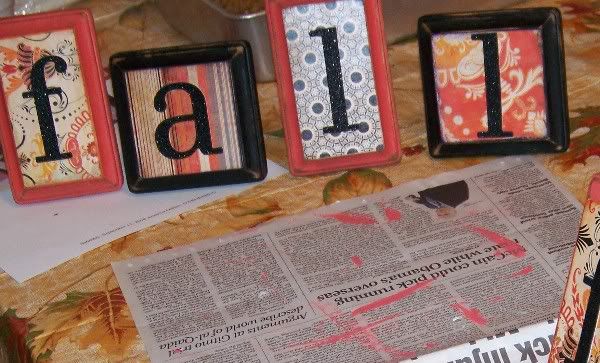 While we sanded and painted, the guys and the older kids went to the football game. The boys were thrilled that they got to go get autographs from some of the players. In fact, one of the players gave Connor a piece of his sweaty towel and he thinks that is the greatest thing ever!
Sunday after church, we had dinner with the Baier's and the missionaries- Elder Thacker & Elder DiVecha. The food and company were both great! We got to check up on their cute little baby chicks we'd seen a few weeks earlier. Genna and her friend Emily got to pet one of the broilers. We picked & ate some sugar pears from their tree. One of the boys upon finishing his pear threw the core over to the cow who was grazing nearby, she promptly gobbled it up. Then it was a game to chuck the fallen pears beneath the tree at that poor cow. She was a good sport and ate most that came her way.
Grrr...I have been wasting so much time editing and sizing pictures and not getting anything else done. Sorry about the different sizes, I am too tired to fix it again.