Some of you might remember
last year's excitement
when the boys got to go to their
first Husker game ever
. They both loved it- despite the cruddy season- and couldn't wait to go again.
Jameson worked pretty hard this summer to get his first class ranking so he could usher at the Nebraska games with the rest of his boy scout troop. It's a pretty nice deal- they only have to stay at their post through the end of the first quarter, then they can sit in any available seat.
My Dad called us late Friday night and asked if Connor and I would like to go to the game on Saturday. Connor was thrilled, but I was worried because Genna was not feeling well at all. She woke up the next morning even worse, but thankfully Grandma & Grandpa took great care of her and she was in good spirits the whole day.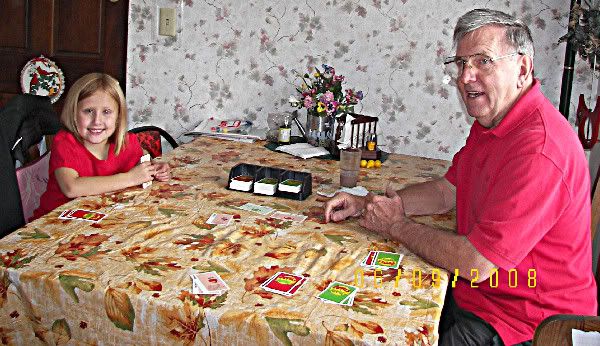 We went to the game with my brother Dan. To say that he is passionate about Nebraska football, would be an understatement. It is an amazing experience to be at a Husker game- the crisp air, the smell of hot dogs grilling, and the sea of red wherever you look- it is hard not to get caught up in the excitement. After half time, Jameson and Troy came over to sit by us and we were all happy to see the Huskers win the game.